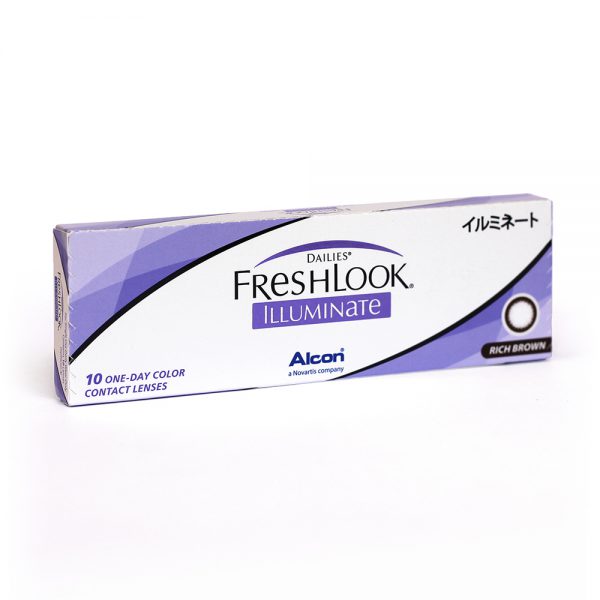 FreshLook Illuminate lenses are so natural-looking, you can wear them everyday!
Designed for Asian eyes, for a natural look.
Unique starburst pattern blends the coloured ring into the iris of the eyes to make eyes naturally bigger and more beautiful.
Special dual-layer colour printing technology that enhances all shades of Asian eyes. The colour of the lens interacts with light to "adapt" to the shade of the wearer's eye for a natural look.
It available in 2 colours, "Jet Black" was designed for better definition and gorgeous, cool finish and "Rich Brown" that boasts of an outstanding starburst design that blends with the Asian eyes for a natural and captivating look.
Water Content: 69% H2O
Material Content: Nelfilcon A
Diameter : 13.8
Base Curve : 8.60
Power Range: 0.00~-6.00(0.25steps)
-6.50~-8.00(0.50steps)